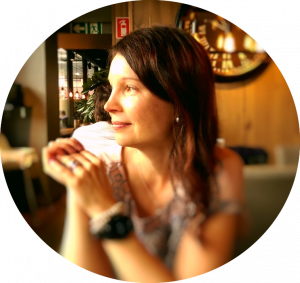 Hi, if we haven't met before, I'm Kaija –  Origami Artist, Brain Trainer Coach & Entrepreneur. I have been studying Origami Art and it's connection to Science & Creative Problem Solving around ten years.
I'm also interested in Neuroscience and Creative Brain Training skills for years –  especially from the prespective how easy and simple techniques can bring more effectivness to our work and support us in everyday life and in work-life balance.
Continuing learning through innovative thinking support us to unfold our creative ideas and improve the life quality.
Last year I started my own business and now I share and help others with topics I learned myself.
Best wisches, Kaija
Why Brain Training? Have you ever thought is there a roadmap for success, for better life quality?

I have always been interested in physics, maths, science. For years I studied neuroscience and brain training teqniques sepecially from the perspective how easy and simple teqniques could support our everyday life, business, our core.

Most people think that brain science and trainings are too difficult to understand and there is no time for long and massive studies.
That's the reason I am developing easy and quick trainings to support you and maximise your potential.


Creativity is intelligence having fun -Albert Einstein

Why Origami? Most people think of origami as paper folding but it has many applications beyond just paper. Artists have started incorporating origami elements into fashion design and architecture and there are even applications in the fields of engineering and medicine.
Origami is a lovely example of the too-often-ignored intersections between science and art. Modular origami leans more toward the mathematical side, but the potential for a practically infinite variety of shapes that are (both visually and theoretically) beautiful is also rather artistic.

Origami is good for you as it develops eye hand co-ordination, sequencing skills, maths reasoning, spatial skills, memory, but also patenience and attention skills. Origami allows you to develop fine motor skills and mental concentration. All of this combined stimulates the brain – especially when BOTH hands are being used at the same time.
Don't confuse having a career with having a life – Hillary Clinton

Succes is not "What" - it's always the "Who". The most important thing to remember is the " Who" is always trainable and learnable.
It all starts with your Core. New training mean new ways of thinking, new actions, new resalts. Success is by-prodact of wellbeing.

Physics agree that nothing in this world is static. Everything alive is constantly changing.
The idea is to grow youself into succesful person. The outer world is merely reflection your inner person. There is a saying " You take yourself with whenever you go" . If you grow yourself to become succesful person, in strengh of character and mind, you will be successful in everything you do.